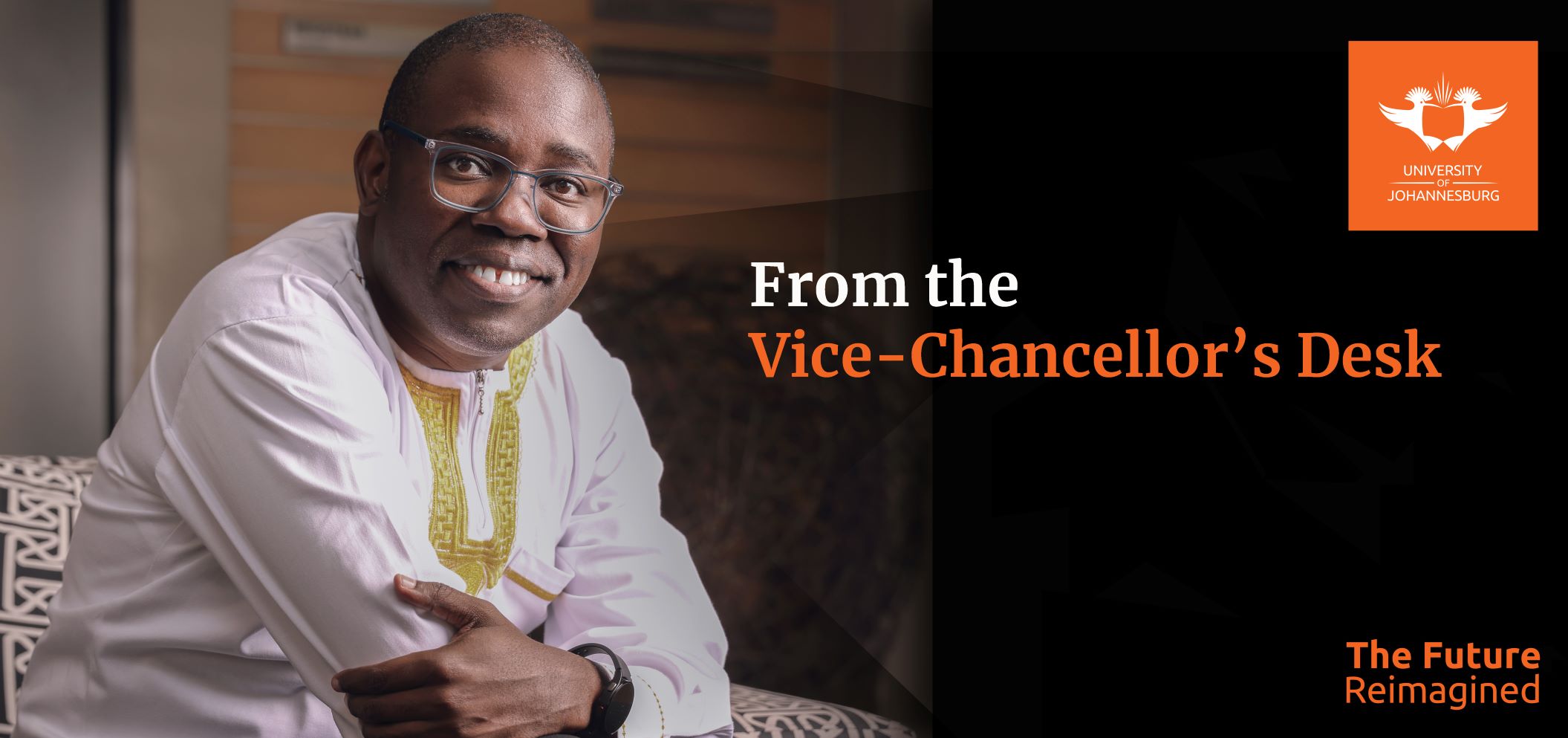 Dear UJ Community,
Tomorrow, 16 June 2023, marks the 47th anniversary of the Soweto Uprisings. This day serves as a reminder of the power the youth hold. I am reminded of the words of the late archbishop Desmond Tutu who said, "In a considerable measure, our freedom was due to what young people such as yourselves did 40 years ago, not very far from where we lived in Soweto, where Hector Pieterson was shot and killed. But you are fantastic. Reach for your stars because now you can be anything and everything you want to be."
As we celebrate Youth Day, this is a juncture in our history we must not take for granted. With the type of grit and resilience shown by the Class of '76 which led the United Nations (UN) to declare apartheid a crime against humanity, young people can, especially with the support of the public and private sectors, overcome the frontiers of deprivation and achieve a better and more sustainable future. Indeed, we must continue to reach for the stars.
UJ and Accenture join hands to address unemployment
To this end, I am delighted that UJ, through the Institute for Intelligent Systems (IIS), and Accenture have entered into collaborations to address unemployment, one of the burgeoning challenges facing our youth, by creating transformation in the space of the fourth industrial revolution (4IR) technologies. Together, we are working towards reducing unemployment through a one-year Work Readiness programme. Applications can be submitted here.
I look forward to seeing how this programme contributes to a new reality, where our youth, especially the educated youth, are the biggest contributors to employment creation.
Conversing on youth challenges
It was also encouraging to see our Faculty of Education and the Transformation Office hosting a Youth Month event yesterday. The event was held under the theme, South Africa's Youth Challenges: Crafting Self Power, and speakers shared valuable insights into how neoliberal changes in the global economy have intensified economic insecurity among young people, amongst others. I hope that those of you who attended the event found it inspiring.
Special Honorary Doctorate Conferral
Still on youth and unemployment, it was pleasing to listen to renowned international economist Professor Mariana Mazzucato, who was conferred with an Honorary Doctorate this week, share her insights and challenge governments to play a crucial role in driving innovation and economic growth instead of being passive bystanders. Prof Mazzucato's ideas resonate deeply with UJ's commitment to innovation and reimagining the future and our focus on the UN's Sustainable Development Goals (SDGs). In closing the ceremony, I implored the government to carefully heed the ideas shared by Prof Mazzucato and others that call for decisive action backed by her pragmatic approach. Click here to read more about this event.
UJ student to join Huawei Graduate Programme
Please join me in congratulating Ms Terry-Anne Fredericks, our 3rd year BEng Tech in Electrical Engineering student, who was part of a team awarded 1st  place in the Huawei ICT Competition 2022-2023. The competition was held in Shenzhen, China, earlier this month. As a result of her outstanding performance, she has been selected to join the Huawei Graduate Programme. Well done, Terry-Anne, we are proud of you! Read an interview she did with our Strategic Communications, here.
Gene editing
As you know, in recent months, I have written extensively about assisted reproduction, delving into the moral and ethical conundrums this new frontier presents. Yesterday, I had a wonderful experience when I was interviewed on The Clement Manyathela Show on 702, where I discussed 'designer babies' issues. This was in the wake of my article that recently appeared in the Daily Maverick, titled Where do we draw the line at acceptable and ethical gene editing? To listen to the interview, click here.
Word of Gratitude
Lastly, I thank Professor Bettine van Vuuren for standing in for me while I led a UJ delegation on a working trip to the University of Ljubljana in Slovenia. As communicated last week, we signed a memorandum of understanding (MoU) between our two institutions and participated in a conference on The Universality of the Rule of Law: Sustainable Development.
Kea leboha, ngiyabonga, baie dankie, thank you!
Professor Letlhokwa Mpedi: Vice-Chancellor and Principal
Times mentioned in this newsletter refer to the South African time-zone.