Ronan Hermann, a current UJ student-athlete, and Ryan Rickleton, a UJ alumnus, have both signed professional cricket contracts.
Hermann, a batsman, has signed a high-performance contract with the Lions cricket team. This is a significant achievement for the young player, who is one step closer to securing a full professional contract. Rickleton, a wicket-keeper batsman, has joined the senior national cricket squad, the Proteas.
Additionally, Rickleton recently won two prestigious awards, DP World Lions Player of the Season and McDonald's Player's Player of the Season, at the Lions Awards. Nicolas Whitelaw also won the Black Widow Premier "B" T20 Batsman  Award while the UJ Saturday 2 team won the inaugural Macrocomm Saturday T20 Champions Award.
The UJ Cricket Club continues its winning streak on and off the pitch, having had six young UJ players added to the Lions squad this year. According to coach Siyabonga Sibiya, Hermann's consistent display of skill and dedication to the game impressed the Lions Cricket Club, leading them to retain him as a valued player in their system.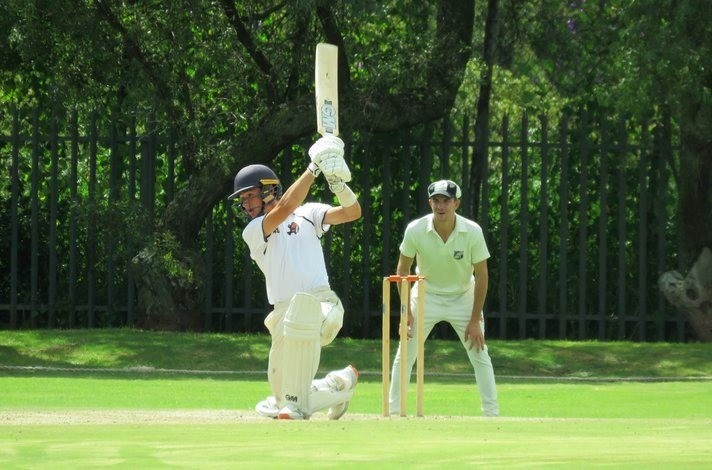 "This is a significant step that will take him [Hermann] closer to realising his dream to secure a full professional contract soon. The UJ Cricket Club has consistently nurtured talent and provided a platform for players to excel. Through strategic partnerships and dedicated coaching personnel, UJ continues to contribute to the future of South African cricket. The university remains committed to supporting its student-athletes in their pursuit of excellence and dreams," says coach Sibiya.
Sibiya adds that Hermann's high-performance contract and Rickleton's CSA Proteas contract showcases the UJ Cricket Club's prowess in producing talent that can represent South Africa in the future. We, as a University community and cricket professionals, look forward to witnessing their continued success and impact in the cricketing arena, both nationally and internationally.
Follow UJ Sport on Facebook, Twitter and Instagram for daily updates.