Sesethu Mbonisweni, Masego Musi and Simphiwe Mlambo are on a mission to embrace architecture in different and exciting ways.
The trio from the University of Johannesburg's (UJ) Graduate School of Architecture (GSA), have paved a path for themselves that is certain to push them to greater heights.
The ladies recently secured second place in the esteemed Political Animals architectural design competition. As a result, their work is currently being showcased at the 18th International Architecture Exhibition – La Biennale di Venezia in Venice, Italy.
Exploring social structures through architecture
The competition invited students to develop architectural models and artefacts that represent the social structures around them.
The intricate model, titled Resonance: An Epoch of the GSA, is a representation of the school over the years using different types of wood to tell its story. It took about a month for the model to be made.
Drawing from the teachings of Prof Lesley Lokko, founder and former Director of the GSA, the project stands as a commentary on the nature of the Political Animal of the GSA through its evolution in two eras of pedagogical research.
"For me, it represents bringing forward African ideas of architecture in a majority white space and validating the black experience, legitimising it as an architectural experience," noted Masego Musi. The Masters student is grateful for the experience and working with black women on the project.
"It really taught me patience because working in a team can be difficult, but it gave me that experience of what it would be like to work in a professional space with a client and a brief. It got me excited for myself and my future in architecture."
As someone who has always been creative, Masego liked the idea of using logic and creativity together.
"That is what architecture is. It is maths, creativity and design. I have always been inclined like that. I don't know what I would do if not in architecture… it is who I am."
She applied to UJ for her Postgraduate because of the influence of Prof Lokko, her interest in the architecture podcast and the GSA radio topics. UJ was an easy choice for her to make.
"Coming from a different institution, I felt my experiences were not legitimised and viewed as architectural enough so I would constantly fight with myself because the way I understood architecture and my architectural experience weren't acknowledged. When I saw the work at UJ, I had to come here."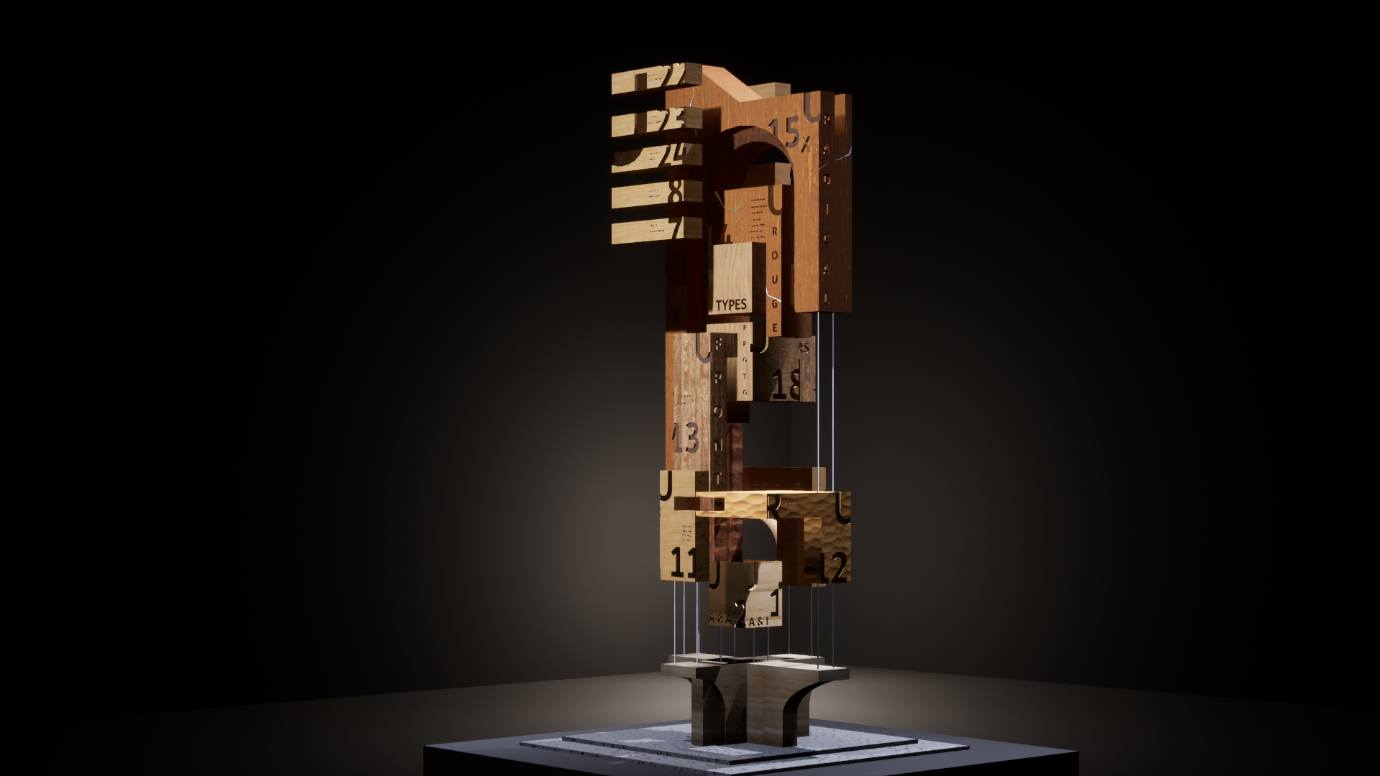 Community impact and building with purpose
For Sesethu Mbonisweni, becoming an architect is a way for her to also give back to her community at home in Mthatha, Eastern Cape.
"I have always wanted to build a building that can provide shelter for the homeless and that has stuck with me since. I have had a vested interest in the built environment and creating art or design that evokes certain emotions like a sense of belonging and telling someone's story. I am just on that journey right now and well on my way to building in the Eastern Cape."
The model, Resonance, was presented to a panel of judges and the GSA model placed second, with a R12 000 monetary prize for the ladies to share.
Education and shaping the future
The collaborative effort of the trio proved highly successful, leading them to explore additional architectural competitions they can participate in.
Simphiwe Mlambo, a lecturer in architecture, found the project to be an avenue for making commentary in the arts space. Architecture, she emphasises, extends beyond mere construction, offering opportunities for young academics and students to explore.
Having studied architecture at UJ from her undergrad, Simphiwe says she stumbled into it.
"I initially wanted medicine but I shadowed an architect and realised it was less about building a space and more about architecture as a field to understand the world I live in and why it exists this way."
For her, being an architect means she can help mould the world into one that is better than the one she is living in today.
"An architect has the power to interrogate how we see things from a tangible level. That, for me, is what made it a field I really want to be in."
As a natural contrarian, she appreciated how the GSA provoked the industry by not producing conventional architecture.
"For me that's more of a good thing especially with the deep colonial narrative. The GSA is finding new ways to articulate architecture and African space. It creates cross continental conversations which is something I have never seen in other schools."
Her aim is to pay it forward in her own teachings by ensuring her students find their voices.
The ladies' model is part of the six models that are now on display in Venice, Italy as part of the Biennale Architettura 2023 which opened on 20 May 2023 and will run until 26 November 2023.