Both the University of Johannesburg (UJ) and North West University (NWU-Mafikeng) played to a goalless draw in the opening match of the FNB Varsity Football tournament at the Mafikeng Campus on Thursday, 27 July 2023. Taking a point each, UJ and NWU-Mafikeng teams had a few goalscoring opportunities, but none were able to find the back of the net.
In the 16th minute, UJ survived a scare as the NWU-Mafikeng team piled up pressure in UJ's box. The NWU strikers and UJ defenders scrambled for the ball, with NWU eventually taking a shot at goal, but the ball went wide.
In the 33rd minute, UJ had the opportunity to take the lead from a penalty spot kick after Mongezi Mncube was fouled at the edge of the box, but Tumelo Molubi missed the penalty with the ball going wide. Though he had the misfortune of missing from the spot, Molubi was later voted Player of the Match (R1,500.00) for having played a critical role in UJ's midfield.
Speaking after the match, Molubi said that UJ had prepared for weeks before the start of the tournament. "We wanted a win, but we could not get one. The boys played really well away from home and we will do better in our game."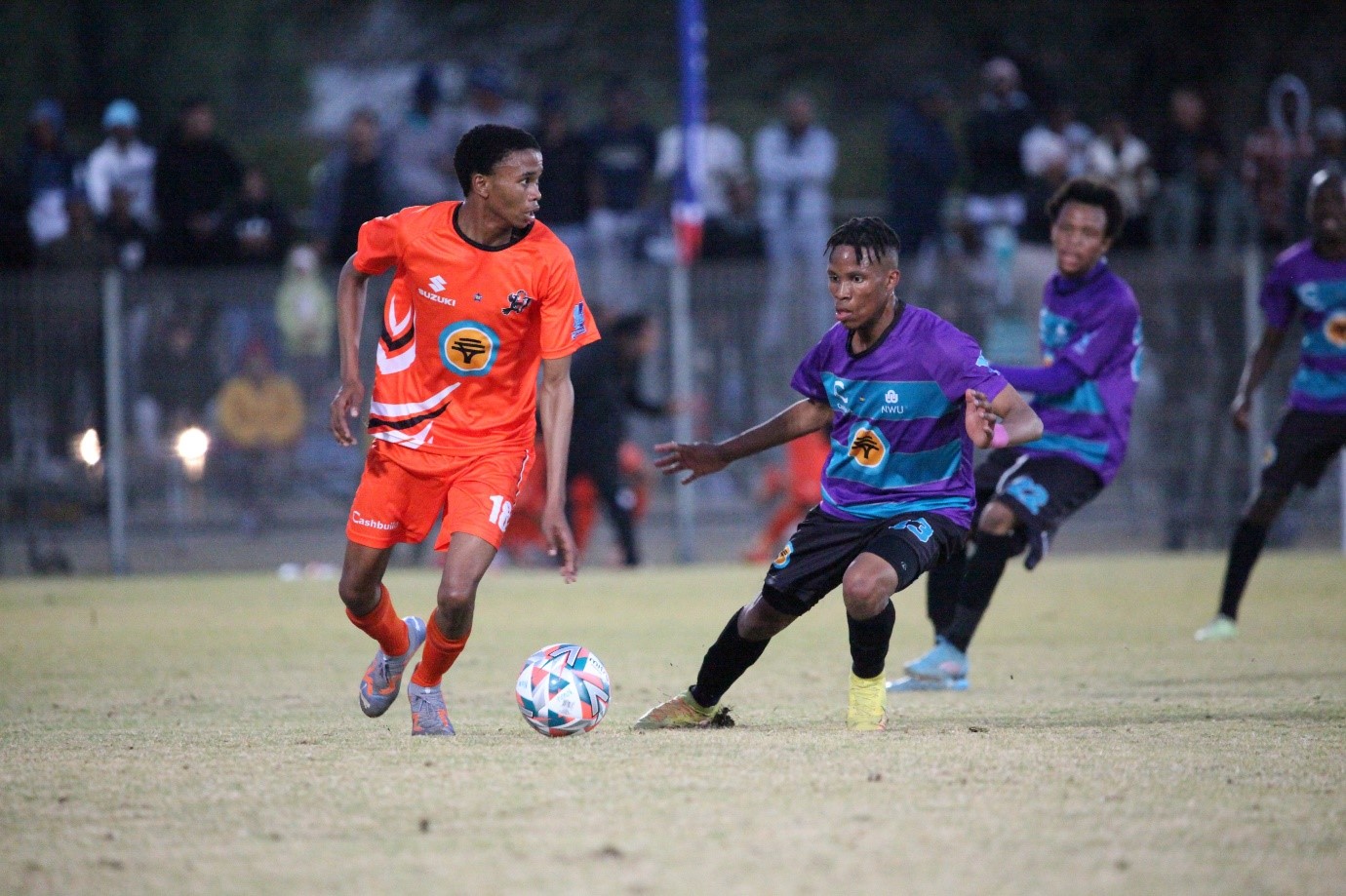 Asked what went wrong during the penalty take, Molubi said he could not explain the penalty miss. Though he took long range shots from outside the box, his attempts at goal went off target.
In the 72nd minute, UJ's Tokoloho Vilakazi had a goalscoring chance from a close range, but his shot at goal went wide, sending the UJ technical team in disbelief. NWU also could not make anything of their goalscoring chances as Lesego Motsepe failed to capitalize on a good cross ball from a transition on the left wing.
With the advantage of playing in front of the home crowd, NWU-Mafikeng's counter attacks on the left flank could not yield any goals with most of their balls going wide and over the cross bar.  The bumpy, hard surface gave the Orange Army a tough time controlling the ball to play to their comfortable style of football.
UJ continues the hunt for three points as they head out to Cape Town to take on the University of Western Cape (UWC) in their second match of the tournament on Thursday, 03 August 2023.
Follow UJ Sport on Facebook, Twitter and Instagram for daily updates.