The University of Johannesburg (UJ) para-rower, Lifa Hlongwa, has improved his 14th place performance he recorded in the 2022 16th Gavirate International Para-Rowing Regatta in Italy to finishing in 4th position in the 2023 edition. Hlongwa made his first appearance in the same competition in 2022. He moved up by ten places from the 2022 performance.
Hlongwa represented South Africa in this year's event with the hopes of making it to the Paris 2024 Paralympic Games. "I am proud of my performance this year. The result is a good push for me to work even harder. I am looking forward to future events, I know that I will be even better than how I performed in Italy," says Hlongwa.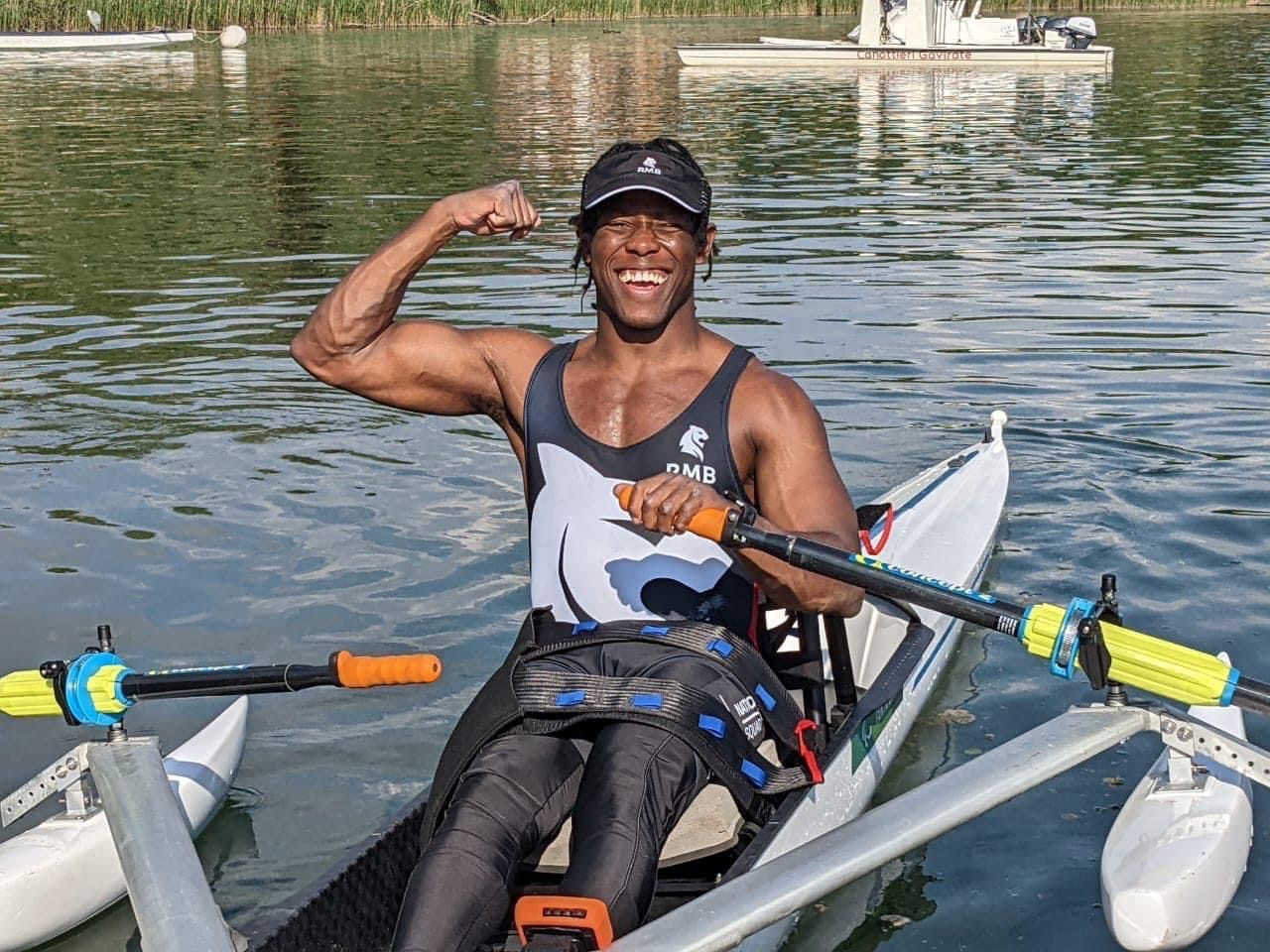 Hlongwa's focus is to qualify for the upcoming Paralympic Games in France next year. "The Olympic and Paralympic Games are every athlete's wildest dream, and it will be a dream come true to compete at that level," says Hlongwa.
Follow UJ Sport on Facebook, Twitter and Instagram for daily updates.