"Nobody is going to tell stories on our behalf, we have to tell our own stories."
These were the words of the University of Johannesburg's (UJ) Vice Chancellor and Principal, Prof Letlhokwa Mpedi at the official launch of UJTV.
This ground-breaking platform, a collaboration between UJ's University Relations Division, the Department of Communication and Media (COM), and the Information and Communications Technology (ICS), was officially unveiled on May 31, 2023.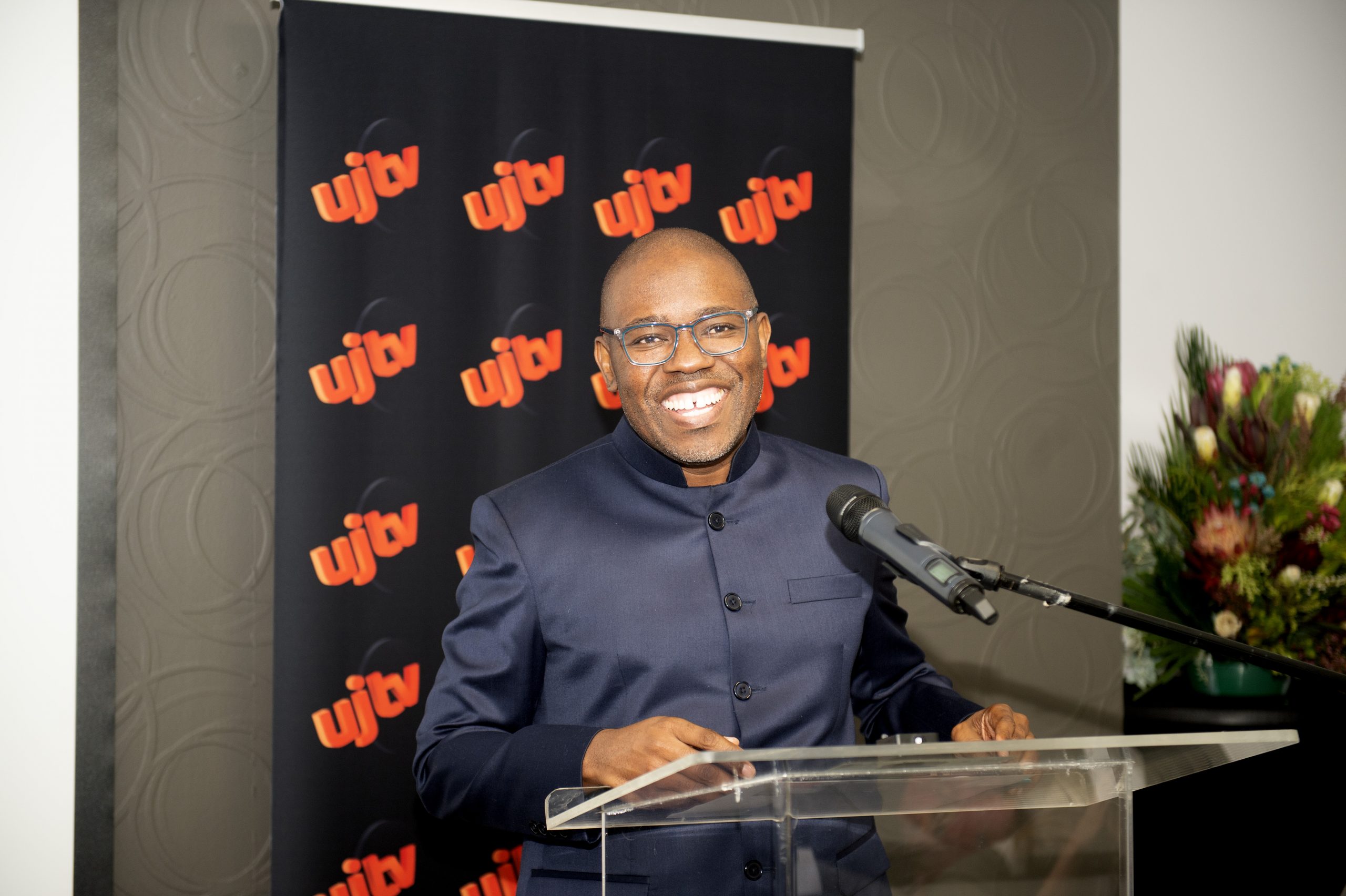 Prof Mpedi added that UJTV came at a time when the University was entering into a new era that prioritises societal impact in the context of the 4IR.
"TV presents us with an opportunity to engage with our mandate in new and exciting ways."
With a vision to become a frontrunner in university broadcast communications, UJTV aims to deliver educational and intellectually stimulating programming to both the university community and the wider public. It seeks to transcend campus boundaries, carrying knowledge from UJ into the homes and lives of viewers in South Africa and around the globe.
Mark your calendars for the launch episode
Viewers can expect to see new and exciting content including in-depth conversations with UJ executives about their roles and the inner workings of the university. It will also showcase student lifestyle events happening on campus, including wellness topics and balancing the pressures of studying and living a healthy lifestyle. Other shows will focus on the 4IR narrative and topical discussions affecting not only UJ students but the broader society.
Excitement is building for the launch episode, scheduled for June 2, 2023. This episode will be available on the official UJTV YouTube channel, which promises to be a hub for captivating content.
Moving forward, new episodes will be broadcast every Monday, Wednesday, and Friday.
Students and staff are encouraged to subscribe to the channel.
To catch a glimpse of what's to come, check out the teaser: