Second-year University of Johannesburg (UJ) student, Caitlin Rooskrantz, has qualified for the upcoming World Championships between 30 September – 8 October 2023, the Sportpaleis in Antwerp. This follows her recent silver medal win at the 17th MAG African Gymnastics Championships which took place on Saturday, 26 May 2023 in Tshwane.
In the competition, Rooskrantz also achieved a personal best in the Women's Artistic Individual All-Around performance and a gold medal with Team South Africa. The BCom Marketing Management student is no stranger to winning medals in international competition.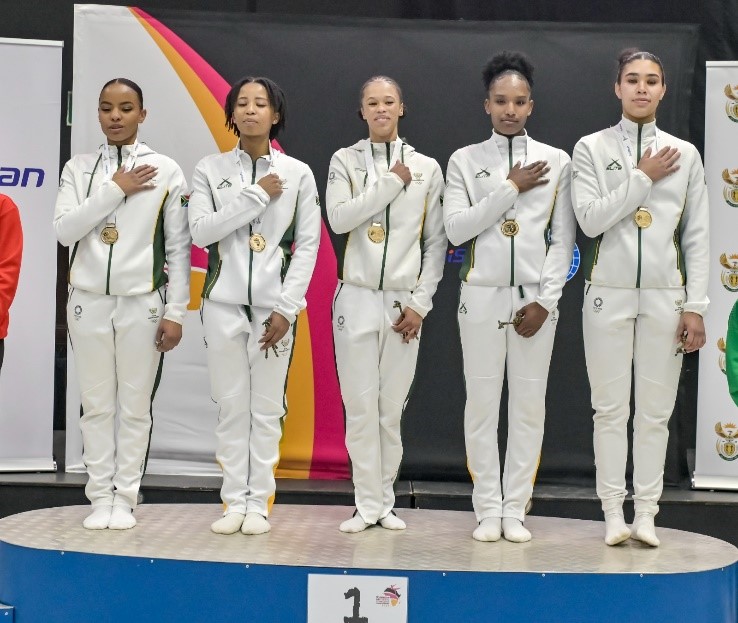 "I feel really, really good. It was a good competition. Going into the competition, our motto was 'to fight till the end' [for a win] as a team and we did exactly that. As a result, we qualified for the World Championships and I'm happy with my silver medal and a personal best," said Rooskrantz.
South Africa finished in 4th place with a final score of 223.060. Egypt won the competition with 241.028. Algeria finished in second place with a score of 229.694 with Morocco settling for a bronze medal in third place with a score of 224.628.
Rooskrantz was crowned the UJ Sport Age Group Sportswoman and Student-Athlete of the Year on Thursday, 17 November 2022.
Follow UJ Sport on Facebook, Twitter and Instagram for daily updates.