The University of Johannesburg (UJ) Senior Men's Rugby Team finished in second position of the 2023 University Sport South Africa (USSA) championships in Durban on Wednesday, 12 July 2023. UJ's two wins over the University of the Western Cape on Saturday, 8 July and Wits University on Monday, 10 July 2023 and one loss to Stellenbosch University lifted them to a podium finish as runner-up in a fiercely contested championship featuring twenty universities' rugby teams.
The Orange Army (UJ) arrived in Durban on Friday, 7 July 2023. The following day, the UJ rugby team wasted no time, winning 22-19 against UWC in a nail-biting encounter in which UWC took the lead in the last 15 minutes of the game.
David Cary and Prince Nkabinde sealed UJ's win over the Western Cape side.
"First and foremost, we never expected the games to be easy – this is tournament rugby. With the UWC game, we started the game very well although we hallowed them to come back into the game. The guys pulled it together and kept the ball well and composed in the last couple of minutes of the game," said Coach Randall Modiba, UJ Rugby USSA Team.
In the second match (semifinal) on Monday, the Orange Army played a Johannesburg derby on Durban soil at Varsity College in Riverside. Wits started on a high note, scoring all their points and tries in the first half of the match without a response from UJ. However, UJ turned the match outcomes in the second half, winning the match 19-15 through Prince Nkabinde and Rowan Malgas playing a crucial role in picking points through tries and clearcut conversions.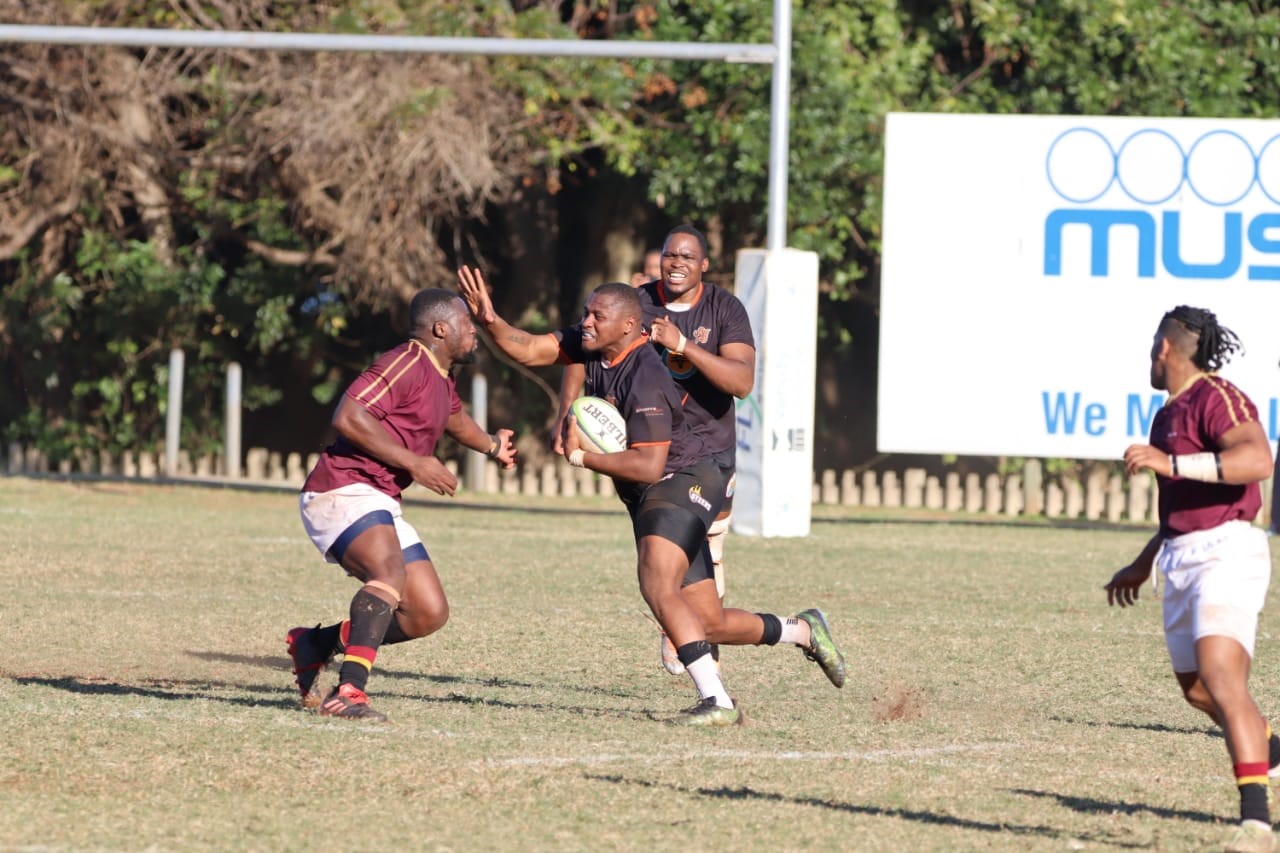 In the final on Wednesday, UJ took on dominant Stellenbosch University (SU Maties) rugby team. The final was a fiercely contested encounter, with both teams' defences suppressing attacks from each side. SU Maties had the upper hand, dotting their first try within the first 10 minutes of the game. They soon extended their lead through a breakthrough run and a successful conversion to make it 12-0. However, UJ's relentless fight back changed the score to 12-7 just a few seconds before halftime with Nkabinde's try and Malgas' successful conversion.
SU Maties scored two successive tries, a conversion and a penalty to take their lead to 27-7, but Malgas also responded with a great breakout run to down another try for UJ to make it 27-12. Both teams had a go at each other, with SU Maties' continued push earning them another try, and UJ's Siyabonga Masuku scoring a try for UJ to close the match at 32-19 in forvour of SU Maties.
Speaking on the outcome of the entertaining final game of the competition, UJ USSA rugby team Captain Mpho Kubheka said, "This was an amazing tournament. The boys came together to put on a show. Pretty an emotional one, we let the opponents come too hard on us. It was hard playing a catch-up on the pitch, we tried to make the UJ community proud. I promise you that each and every player here gave their 100% performance. But this time around it just wasn't to be. Don't lose the hope – we will come back stronger. Thank you for the support.
The rugby team was one of five UJ sport clubs participating in the 2023 USSA championships taking place in Durban and Cape Town concurrently. In Durban, it was the UJ Basketball (champions) Hockey (5th placed) and rugby (silver medallists), while in Cape Town it was UJ's two Netball teams (UJ 1 and UJ 2 – champions).
The USSA championships took place from Monday 3 to Wednesday, 12 July 2023.
Follow UJ Sport on Facebook, Twitter and Instagram for daily updates.