Five University of Johannesburg (UJ) Sports Clubs, comprising both senior men's and women's teams, are heading to Durban and Cape Town to take on other universities in the 2023 University Sport South Africa (USSA) championships between 3 and 12 July 2023.
The UJ basketeers, hockey and rugby players will compete in the KwaZulu-Natal Province's Durban City while the netball team will compete in the Western Cape Province at Stellenbosch University. The USSA Squash Championships will be staged in Johannesburg, Gauteng Province from Monday, 3 July.
Both the basketball and hockey teams will leave Johannesburg on Sunday, 2 July with the hockey male and female teams playing their opening matches on Monday, 03 July 2023. They will play their last fixture on Friday, 07 July. Head Coach Mandla Ngema's Basketball teams will start their competition on Tuesday, 4 July and finish on Sunday, 9 July 2023 at the University of KwaZulu-Natal (UKZN). Both Hockey Head Coaches Moabi Malebye and Tsoanelo Pholo will be looking to improve their 2022's 5th and 7th place finishes in this year's competition.
The rugby players, under the stewardship of Coach Jonathan Mukwena, will play their first encounter on Saturday, 8 July. The Rugby Orange Army will play their closing fixture in the championship in the playoffs on Wednesday, 12 July 2023 [subject to winning their first and second matches].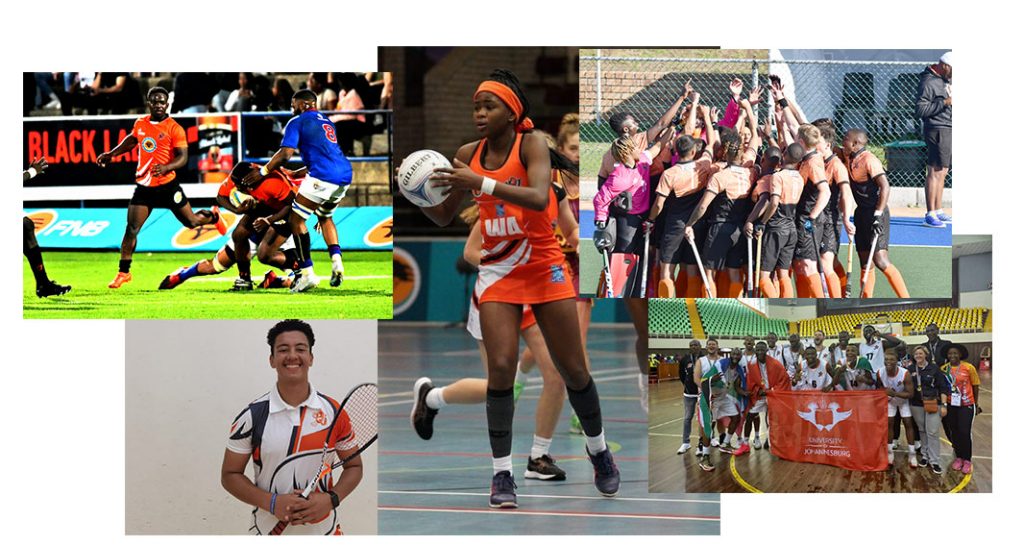 In Stellenbosch, Coach Bongiwe Msomi's netball squad will engage in a five-day intense thriller from Monday, 3 to Friday, 7 July 2023.
"We wish all our teams the very best in the USSA championships. They go into the tournaments on equal footing with the rest of the participating university teams and we expect them to bring home some silverware.
"Last year, our netball and basketball teams did well in this competition in Tshwane and Johannesburg we have no doubt that they will replicate the same spirit this year. Hockey and rugby will also put up a positive fighting spirit and turn the tables in Durban. Last year, our Squash Teams won a bronze medal in the Eastern Cape, we expect them to reach the final this year," said Ms Nompilo Zondi, Senior Manager: UJ Sport Clubs Department.
The hockey, basketball and rugby teams will feature both their senior men's and women's teams.
Follow UJ Sport on Facebook, Twitter, and Instagram for daily sport updates.