The University of Johannesburg's (UJ) Senior Men's Basketball team (known as UJ Orange Wave) was crowned champions of the 2023 University Sport South Africa (USSA) on Sunday evening, 9 July 2023 at the University of KwaZulu-Natal in Durban. Another UJ team, UJ Netball Team 2, also won a gold medal in the USSA Netball Championship in Stellenbosch, Western Cape on Friday, 7 July 2023.
The UJ Galaxy, the UJ Senior Women's Basketball Team, fell short in the semifinal, bowing out with a marginal 47-51 loss to the University of Pretoria on Saturday. With fairly a young and inexperienced squad, UJ Galaxy outdone themselves with just two experienced players in their team.
The UJ ladies lost (36-53) their opening game against Vaal University of Technology, but soon regained confidence and won two consecutive games against the University of KwaZulu-Natal (52-24), and Wits University (58-43). They then finished in 4th position after a 31-41 loss to North West University Vaal Campus in the 3rd/4th place playoffs.
With five clubs spread across the country to compete in this year's USSA championships, scheduled for 3-12 July, UJ teams performed well. UJ Netball featured two ladies' teams in the competition with UJ 1 in Division A and UJ 2 in Division B. UJ 2 was the first UJ team in this year's USSA championships to win gold, while UJ 1 finished in 4th place – a spot in the prestigious Super League of universities netball teams.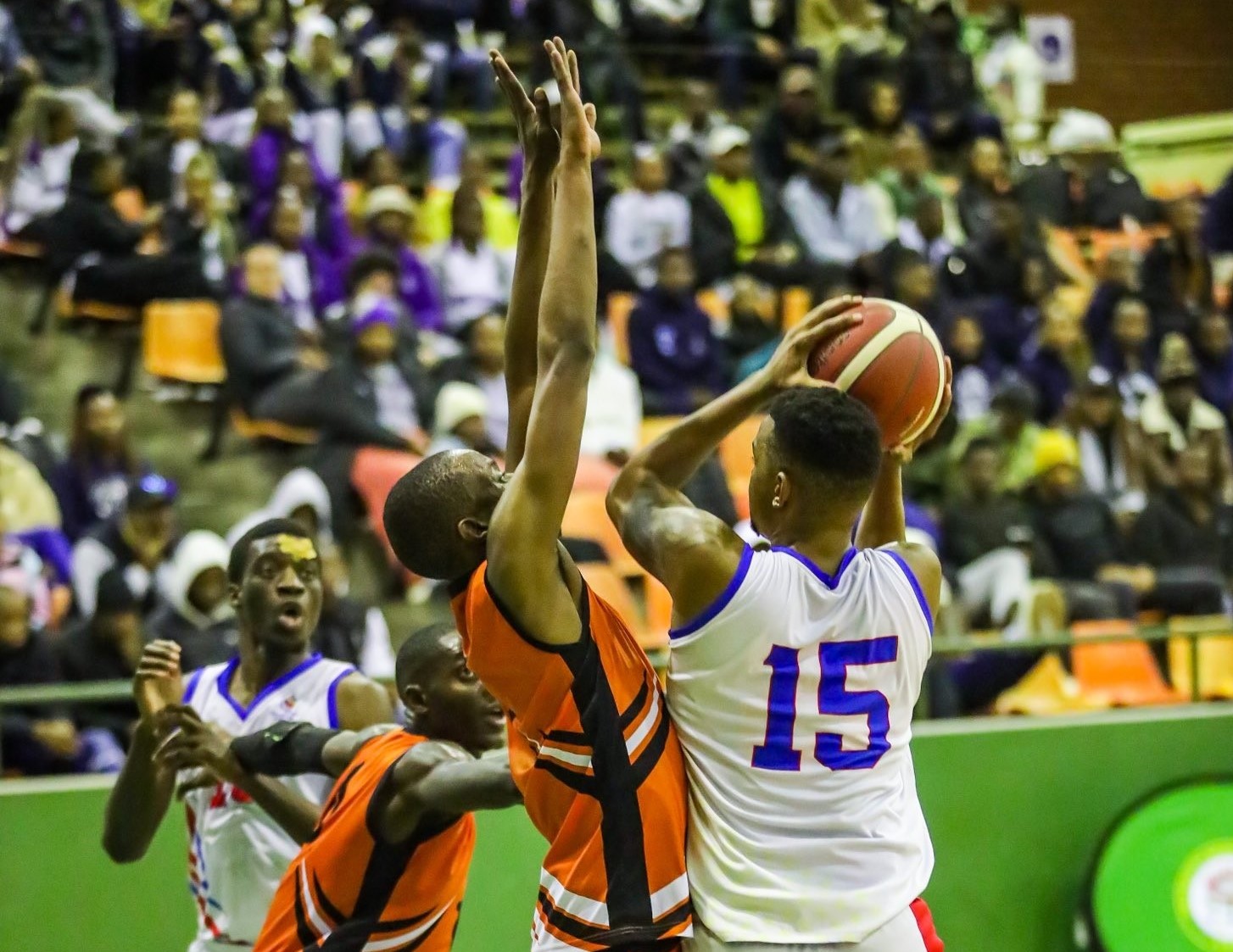 In Durban, the dominant UJ Senior Men's Basketball Team (UJ Orange Wave) won the championship unbeaten in six games. In their opening match, the Orange Wave won 69-37 against the University of Free State. From there onwards, the Orange Wave won 63-43 against Stellenbosch University, 93-33 against Mangosuthu University of Technology, 78-54 against the University of Pretoria in the quarterfinal, and 63-44 against the University of Cape Town in the semifinal as well as 73-58 against Tshwane University of Technology in the final.
"The good thing about our teams is that we still have young players who will play for another two/three years. A good job from TUT as well for making it to their first final in the USSA championships. For us, we are grateful for the support we get at UJ. If we continue this way, we will continue producing great results.
UJ women's players Amogelang Modisane, Kgalalelo Matlawe, and Nyeleti Nyathi as well as men's players Nino Dim and Sbonge Mkhwanazi were selected as part of the final 2023 USSA national team squad. Kagiso Peace Famodimu and Davison Chivero were named 2023 USSA Basketball MVP Male and 2023 USSA Basketball Finals MVP Male, respectively.
"Winning here tonight is more of a relief because we have been finishing in second places, but this time around I think we have made our management and the UJ community happy, I'm ecstatic," said Mandla Ngema, Head Coach: UJ Basketball Club.
Speaking on how they managed to win the championship unbeaten, captain Nino Dim said, "Throughout the tournament, our aim was to finish as champions. I told the boys to play as if we were 20-points down, to go harder. We did exactly that and I'm proud of the team. We showed character, resilience, and determination. Finally, we are the champions after coming short of victory in the past two years."
The UJ Senior Men's and Women's Hockey Teams competed in five matches at the Varsity College, both finishing in 5th positions. In Johannesburg, the UJ squash team finished in second place in Pool A.
The UJ Senior Men's Rugby Team won 22-19 in their quarterfinal match against the University of the Western Cape on Saturday, 8 July 2023. They will be playing in the semifinal match on Monday, 10 and playoffs on Wednesday, 12 July 2023.
Follow UJ Sport on Facebook, Twitter and Instagram for daily updates.