The National Science and Technology Forum (NSTF) has announced Dr Fidele Tugizimana, from UJ Biochemistry as a finalist in its annual NSTF-South32 awards in July 2023, in the category Emerging Researcher.
Dr Tugizimana's research is in metabolomics, with the use of 4IR technologies, to unravel the intricate (bio)chemical processes within major agricultural crops and medicinal plants. Specifically, he focuses on understanding crop plant-environment interactions, and discovering natural products with health benefits from African medicinal plants.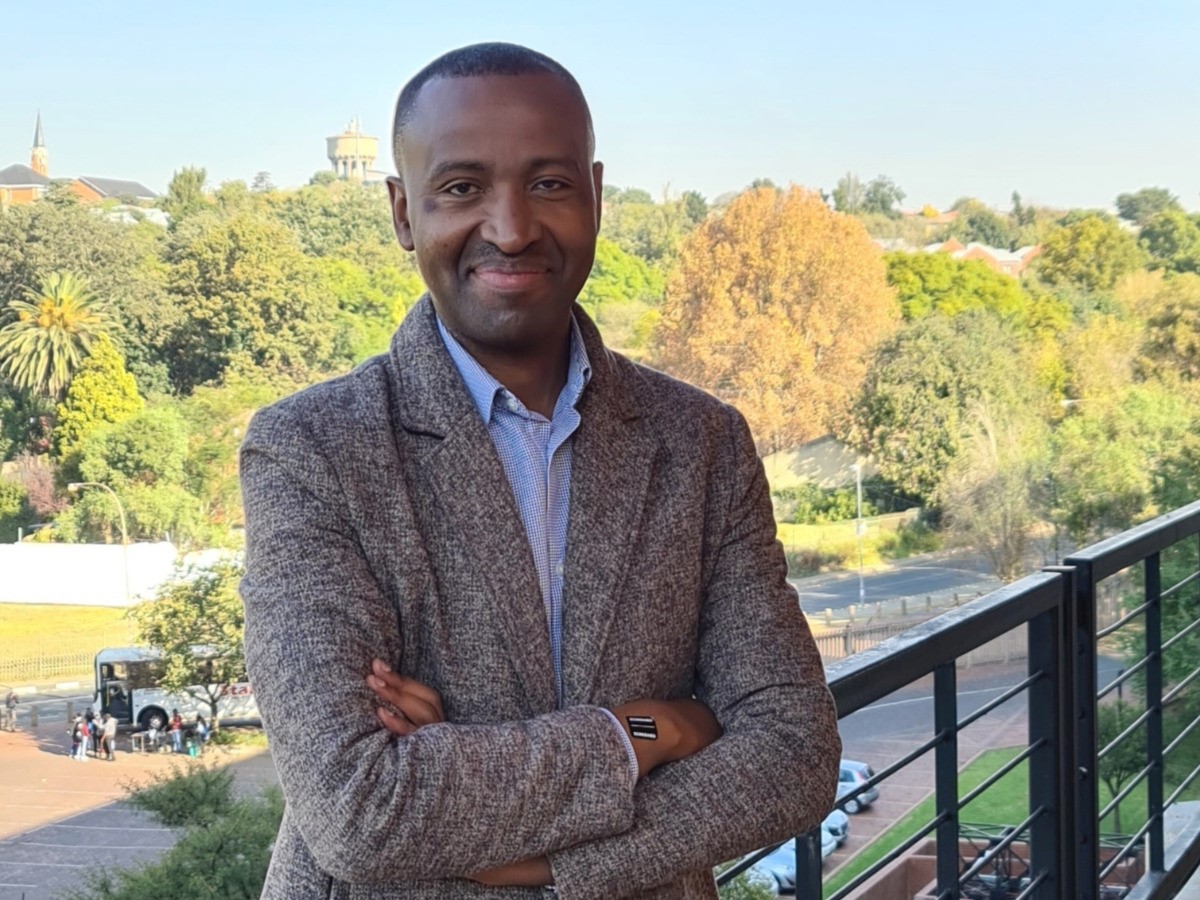 In addition, he works on understanding how plant biostimulants affect crop growth and development. The goal is to help improve the formulation and application of biostimulant products for sustainable and productive farming practices.
UJ Doctorate
Dr Tugizimana was awarded his PhD in 2017 at the University of Johannesburg. He is a Research Scientist, and Deputy Head of Department (Research) at UJ Biochemistry.
"I would like to contribute towards making the world a better place," he says. "My love of science, colleagues, and friends I met in my training journey, particularly those who were already involved in the field of metabolomics, continue to inspire my work."
Global and national societies
Dr Tugizimana contributes nationally and internationally to the advancement of metabolomics, including devising the direction of this science.
He is a founding member and current president of Metabolomics South Africa. He also serving a second term on the Board of Directors of the International Metabolomics Society.
Dr Tugizimana's research contributes to several Sustainable Development Goals in Africa, a developing continent with great diversity in agriculture and medicinal plants.
The National Science and Technology Forum (NSTF) Awards are the largest science, engineering and technology (SET) and innovation awards in South Africa. The awards are endorsed and supported since inception by the Department of Science and Innovation (DSI, previously the DST).
*The NSTF Awards Gala Event will take place on 13 July 2023.