The Technopreneurship Centre (TPC) in the College of Business Education (CBE) hosted a Hackathon to help the faculty digitise some of its processes.
The Hackathon, which took place from 26-28 May 2023,  attracted 95 students from the faculty who took part in various tasks aimed at solving different problems. The students worked in 14 dynamic teams.
Head of the TPC and lecturer in the Department of Applied Information Systems Ronny Mabokela said the inspiration to have the hackathon came from the realization that some processes in the CBE could benefit from being digitised.
Recognising the need for digitisation
"There was a realisation that the existing processes of the faculty are taking too long for service delivery. CBE then requested an innovation hackathon which was the starting point for digitising the existing manual processes to improve service delivery. By bringing together students in a hackathon, CBE can leverage their combined skills and innovative thinking to transform existing manual processes into digital ones, thus speeding up operations," he said.
After publicising that a hackathon was on the horizon, the Technopreneurship Centre had 95 students put their hands up to participate. These aspiring innovators were then split into 14 curated teams.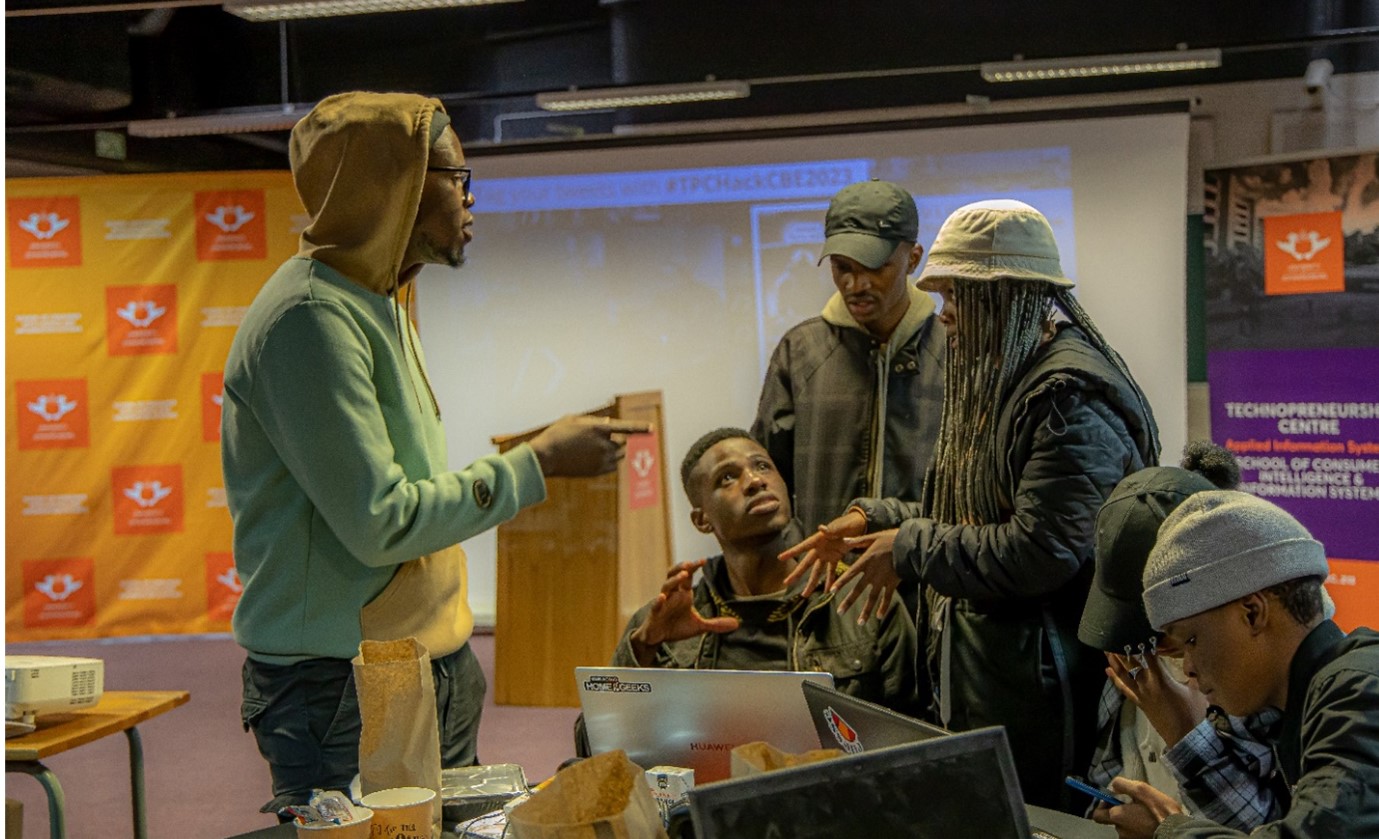 The Hackathon Experience
The hackathon took place over two days, with the teams tasked with solving problems of varying degrees. To help the students hone their ideas further, Mabokela said they were fortunate to have six seasoned mentors from various tech companies, generously offering their time and expertise to guide the students.
One of the student participants, Kerin Moodley, a third-year Bachelor of Commerce in Information Systems student at UJ, shared she'd never really participated in a Hackathon, but was always intrigued by them.
"I always had the assumption that it was actually hacking into systems or something I wasn't capable of doing. I decided to enter the TPC CBE Hackathon with the hopes of escaping my comfort zone and learning a new skill which was my goal for every month," she shared.
Once she got into it, the 20-year-old said it was an enriching experience: " It was the most exhilarating and worthwhile time that my team and I spent together and got to meet brilliant individuals along the way. Apart from good food and music, the expertise, problems faced, and knowledge gained immensely contributed to self-development. It made me realise that "I need to venture out and try something new, otherwise I will never know the outcome from behind a dream window," Moodley said.
Mabokela said to decide on the winning team and project, they made use of criteria that looked at the innovation, functionality, user experience and execution, feasibility and scalability, the potential impact the project will have and lastly how it's presented. Teams were then marked out of 10.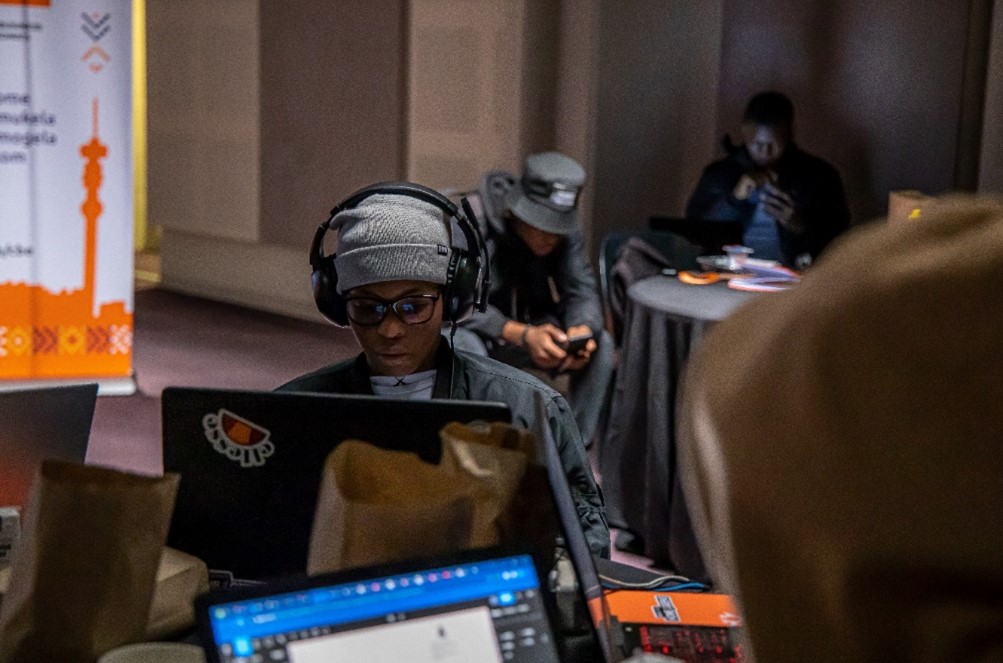 Winning Solutions and Awards
"The winning teams, Hack are Teach, Fearless and Team X won the best solution with their in administration, postgraduate and research categories respectively. They won because their applications were creative, had new ideas, and could actually be used as a working solution," he said.
The teams won a cash prize of R15 000 per category and will be presented with certificates.
On lessons learnt, Moodley said participating in the Hackathon taught her the value of time.
"I learnt the value of collaborating with other people and how every bit of time spent on doing something you enjoy will never be a waste," she said.
On why she would encourage other students to participate in future Hackathons, Moodley said to take it as a learning opportunity; "I would encourage other students when an opportunity arises, to jump in. Every bit of experience (good or bad) is a learning opportunity. Simply, trust your gut".
Endorsement from CBE's Vice Dean
Vice Dean of Research, Innovation & Internationalisation at CBE, Professor Hossana Twinomurinzi said through its commitment to  ensuring efficiency in its operations, by working smarter in a fast-paced world, and maximising its impact on society, the CBE endorsed the TPC Hackathon as a means to achieving the above, while exposing students to new ways of learning.
"Immersion is the fastest and deepest means through which humans learn. For example, language is best learned through immersion. When the immersion is done in a fun environment, it also enhances networking and experiential learning. Through these mechanisms, students are able to engage with industry partners and learn faster how to develop software prototypes.
He added that the benefits for the Faculty of such an event include: "The first is that students get to experience what industry demands; secondly, the College gets a first cut at what is possible in terms of creating innovative mechanisms for efficiency, and; thirdly, for prototypes that are adopted by CBE, we could create commercially viable creative artefacts," Professor Twinomurinzi said.
Mabokela said students should look out for more exciting projects from the TPC.
"We're set to join the Security Summit hackathon organized by ITWeb and Geekulcha, scheduled for June 2023 as well as the upcoming TPC hackathons which aim to solve societal challenges," he said.
To learn more about the TPC click here