The University of Johannesburg's (UJ) senior men's football team went past Eldo Sampdoria and Opopo FC in two consecutive 2-1 wins in the playoffs on Saturday, 10 June 2023, at Marks Park Sports Grounds. The regional playoffs come after the team was crowned champions of the 2022/23 SAFA Johannesburg Regional League (Blue Stream).
UJ will proceed to play in provincial playoffs with other teams from the rest of the Gauteng Province. The recent playoffs featured four champions of the four streams (Blue, Yellow, Orange and Green) of the SAFA Johannesburg Regional League.
Speaking on shifting focus to the provincial playoffs, UJ FC Head Coach Karabo Mogudi said, "We have done well here, although we could have scored from the many missed goal-scoring chances. Now we switch our minds to prepare for the provincial playoffs where it will still be crucial for us to win in order to be promoted. This is the risky part and arduous task of playing two rounds of playoffs, but we have to do what we need to do so that we can achieve the goals we have set for University."
In both the two playoff matches on Saturday, UJ scored their two goals in the first half, conceding in the second half. In the first match, played in the morning (09:00am), UJ knocked out Sampdoria out of the playoffs. In a nail-biting encounter, UJ played the offensive Opopo FC in the final match in the afternoon (14:00), denying them a chance to progress to the Provincial Playoffs. Opopo FC won 4-2 against Pimville Cameroon in the morning, also scoring all their four goals in the opening half of the match.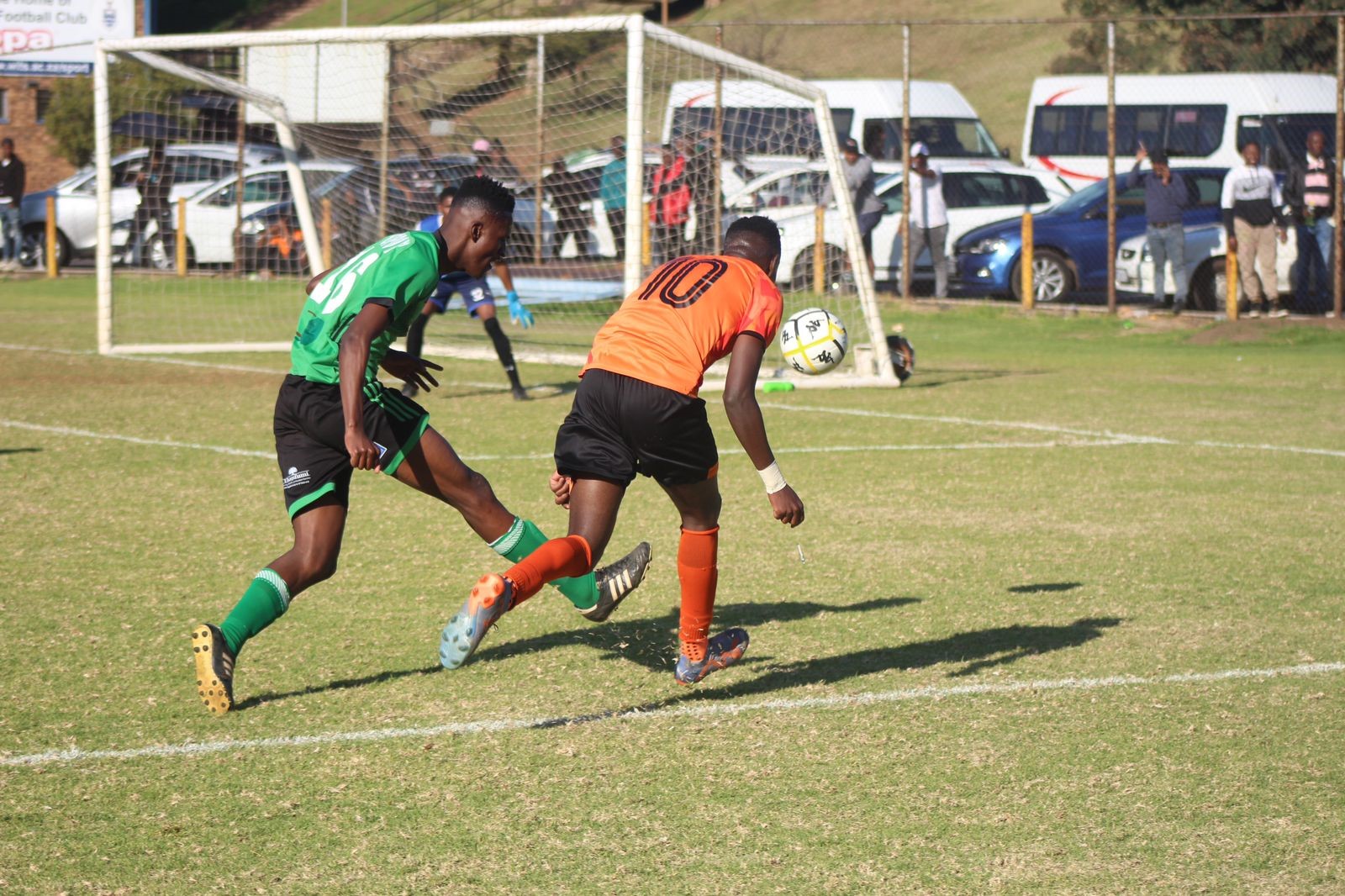 Puleng Bapela and Ntokozo Mathobela scored UJ's two goals against Eldo Sampdoria while Siphosihle Nkambule captain Maselesele Makoti netted the other two goals in the final.
Pimville Cameroon FC were the champions in the Green, Eldos Sampdoria FC in Orange and Opopo in Yellow Streams of the SAFA JHB Reginal League.
Should UJ win the provincial playoffs, they will be promoted to the SAFA Second Division which is also known as the ABC Motsepe League.
Follow UJ Sport on Facebook, Twitter and Instagram for daily updates.